Zoover.nl8.1
Booking.com7.5
Expedia.nl8.0
TripAdvisor.nl7.0
Google8.0
Holidaycheck3.3
totalReviews3,559.0
Complete hotel in Exloo nearby Emmen
Welcome to Fletcher Familiehotel De Hunzebergen. The hotel in Exloo is perched on the Drenthe Hondsrug sand ridge and is surrounded by woodland and heather. Furthermore, the hotel has many luxurious facilities such as a restaurant and bar.
Cosy à la carte restaurant
Located near the Dolmens (megalithic tombs)
Nearby Wildlands Adventure Zoo Emmen
Licensed wedding venue
Total relaxation
Fletcher Familiehotel De Hunzebergen is the ideal destination whenever you want to take a little break. You will find an unique combination of a gorgeous landscape and luxurious facilities. For relaxation you can got out to discover the beautiful surrounding nature.
For breakfast, lunch or dinner you can take a seat at the culinary heart of the hotel. At restaurant De Hunzebergen you can enjoy beautiful dishes made from locally sourced and seasonal products.
Natural surroundings
Discover all the province of Drenthe has to offer during you stay at Fletcher Familiehotel De Hunzebergen. The surroundings of the hotel in Exloo is perfect for beautiful cycling and walking tours due to its unique location surrounded by beautiful nature. Moreover, a visit to the Dolmens and various museums also belong to the many possibilities.
Our team warmly welcomes you!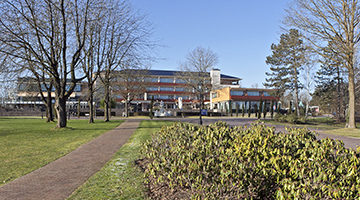 Photos and videos
Do you already want to get in the mood before you arrive at our hotel? Check out the photos and videos of our hotel here.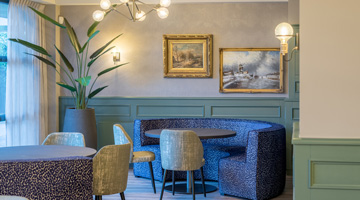 Enjoy Exloo
Fletcher Familiehotel De Hunzebergen offers a culinary à la carte restaurant, e-bike rental and a terrace.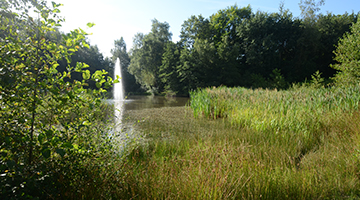 Weekend getaway in Drenthe
Explore the province of Drenthe. Vast woodlands and heathlands, picturesque villages, characteristic farms and prehistoric megaliths waiting to be discovered.